Oven Baked Herb Roasted Salmon Recipe
2019-07-19
Yield :

2 salmon filets

Servings :

2

Prep Time :

5m

Cook Time :

10m

Ready In :

20m
Average Member Rating
(3.4 / 5)
5 people rated this recipe
Related Recipes: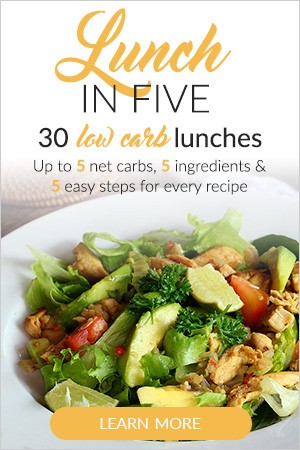 Subscribe
to our newsletter
The Perfect Quick and Easy Delicious Salmon Recipe
I can't say enough about salmon. Quite simply, it makes for one of the tastiest, healthiest, and most delicious meals you can have.
And whenever you see one of the newest diet crazes out there, they all seem to have one thing in common – eat salmon!
Salmon doesn't have to be a big deal at all to make. In fact, with just a few easy steps and ingredients, you can be on your way to making one of the best salmon dishes you'll ever have.
This herb roasted salmon recipe only uses 2 herbs, salt and pepper, a little olive oil and of course some fresh lemon wedges and it roasts right in the oven.
No need to soak the fish in butter or mess up a bunch of dishes.
Just line a baking dish with aluminium foil, and clean up is a breeze!
I love using fresh salmon fillets, skin on, from my local fresh grocer. But frozen salmon fillets will work just as well as long as they're defrosted.
So spend 5 minutes preparing this wonderful salmon recipe and enjoy a healthy, delicious meal tonight!
Ingredients
2 salmon fillets (about 4oz each)
1 tablespoon fresh chopped thyme
1 tablespoon fresh chopped rosemary
1/2 teaspoon ground pepper
1/4 teaspoon salt
1 teaspoon olive oil
lemon wedges
Method
Step 1
Preheat oven to 425 degrees F
Step 2
Line a shallow baking dish with aluminum foil and spray with a little cooking spray.
Step 3
Place salmon fillets skin down in dish.
Step 4
Drizzle olive oil on salmon and spread it out well so both fillets are lightly coated.
Step 5
Gently rub salt and pepper onto salmon fillets and then add rosemary and thyme.
Step 6
Salmon cooks in 5 minutes per 1/2 inch of thickness. So your total cooking time will depend on the thickness of the salmon fillets. It's likely to be 5-8 minutes total. Fish will flake with a fork when done.
Step 7
Remove from oven, spritz with a little lemon and serve immediately.