Easy Mexican Rice with Scallions and Lime
2018-06-11
Yield :

3 cups

Servings :

4

Prep Time :

10m

Cook Time :

55m

Ready In :

1:05 h
Average Member Rating
(5 / 5)
2 people rated this recipe
Related Recipes: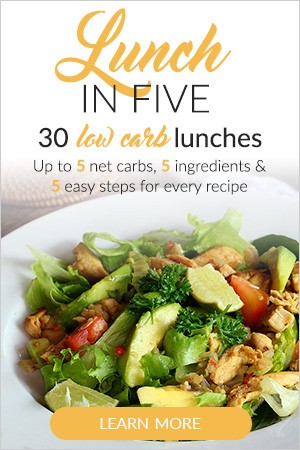 Subscribe
to our newsletter
By Jackie Newgent, RDN, CDN
Rice is a grain food that's popular all around the world. For instance, there's risotto from Italy, paella from Spain, and biryani from India. And yes, there's a well-loved rice dish from Mexico. Mexican rice may be referred to as arroz rojo (red rice) or simply arroz (rice). Whatever you choose to call it, Mexican-style rice is a high-flavored and fragrant way to prepare the grain as a side.
This version is prepared in a flavorful liquid that includes chicken broth, tomato sauce, and lime juice. It gets still more flavor from garlic and scallions. It gets herbal flair from fresh cilantro. And as a bonus, it's made with brown rice for more fiber along with whole grain goodness.
If you like, there are several ways to glam up this Mexican rice dish or make it your own. Do you enjoy "hot" food? Mince a small jalapeno and add it into the recipe in step 1. Would you like extra Mexican pizzazz? Add a couple pinches of ground cumin, ground coriander, or chili powder (or all three of them!) in step 2. Do you prefer to go 100% plant-based? Simply use vegetable instead of chicken broth. And go for extra veggie goodness by tossing in some minced red and green bell pepper when adding the broth.
So, the next time you're ready for some rice, don't just stick to the same ol' rice routine. Up your rice game and go global. Whip up this Easy Mexican Rice with Scallions and Lime recipe. It only takes 10 minutes of prep time, but it has a memorable slow-cooked taste. Enjoy!
Ingredients
2 tablespoons grapeseed oil
1 cup uncooked long grain brown rice
2 scallions, thinly sliced, white and green parts separated
1 large garlic clove, minced
15 fluid ounces chicken broth
1/2 cup tomato sauce
2 teaspoons lime juice
2 tablespoons chopped fresh cilantro
Method
Step 1
In a large saucepan over medium-high, heat the oil. Add the brown rice, white part of the scallions, and garlic and sauté until the rice begins to toast, about 2 minutes.
Step 2
Add the broth, tomato sauce, and lime juice and bring to a full boil over high. Reduce heat to low, cover, and simmer until the rice is tender, about 40 minutes.
Step 3
Remove from heat and let stand for about 10 minutes to complete the cooking process. Stir in the cilantro and green part of the scallions. If desired, add salt to taste. Serve.
Author Bio:
Jackie Newgent, RDN, CDN, is a classically-trained chef, registered dietitian nutritionist, award-winning cookbook author, and media personality. She is author of several cookbooks, including The All‐Natural Diabetes Cookbook, The With or Without Meat Cookbook, and Big Green Cookbook. She's a healthy cooking instructor at the Institute of Culinary Education and a contributing recipe developer and food writer for Livestrong.com. She's made professional guest appearances on dozens of television news shows, including Good Morning America. Visit her website jackienewgent.com or follow her on Instagram: @jackienewgent.