Easy Cocktail Meatballs Recipe
2019-07-02
Yield :

About 24 meatballs

Servings :

4-6

Prep Time :

15m

Cook Time :

45m

Ready In :

60m
Average Member Rating
(5 / 5)
2 people rated this recipe
Related Recipes: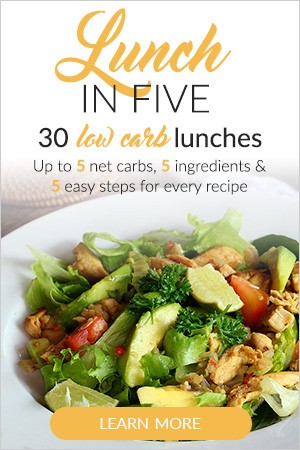 Subscribe
to our newsletter
The Best Cocktail Meatballs!
If you want to be the star of your next gathering, make this incredible easy cocktail meatball recipe.
It's really easy to make and is absolutely delicious! Everyone will comment on how awesome your meatballs are.
Meatballs are actually very easy to make. Ground beef, an egg, and breadcrumbs are the basic ingredients.
What makes this recipe so amazing is the sauce! Cranberry jelly and chilli sauce are the stars of this recipe.
That's right, a simple can of jellied cranberry sauce and a bottle of chilli sauce will make the base of this cocktail meatball sauce and it's absolutely delicious.
Making the meatballs themselves is easy and much better than using frozen meatballs.
Just mix the ground beef, 1 egg, 1/4 cup bread crumbs and the salt by hand for about a minute.
The meatballs get browned in a skillet and dunked in the chilli sauce/cranberry jelly mixture and simmered for 45 minute.
The result is absolutely amazing.
Ingredients
1 lb ground beef (80-85% lean)
1/4 cup bread crumbs (regular - not seasoned)
1 egg
1/4 teaspoon salt
1 (14oz) can of jellied cranberry sauce
1 (12oz) bottle chili sauce
1 tablespoon Worcestershire sauce
2 tablespoons minced onion
Method
Step 1
In a bowl, mix ground beef, onion, egg, salt, bread crumbs and Worcestershire sauce.
Step 2
Heat skillet on medium heat. Roll meat into balls of about 1 inch in size. and place in skillet.
Step 3
Keep meatballs rolling around in pan with a large wooden spoon or spatula until they are browned. Should take about 5 minutes.
Step 4
Pour chili sauce and cranberry sauce into a medium sized pot and heat on medium. Mix well so that cranberry jelly melts and mixture becomes consistent.
Step 5
Add browned meatballs to the pot with sauce and make sure they're all coated well. Reduce heat to low and let simmer for 45 minutes.
Enjoy!