Easy and Healthy Turkey Chili with Beans Recipe
2019-07-15
Yield :

8 cups

Servings :

4 bowls

Prep Time :

17m

Cook Time :

43m

Ready In :

60m
Average Member Rating
(5 / 5)
1 people rated this recipe
Related Recipes: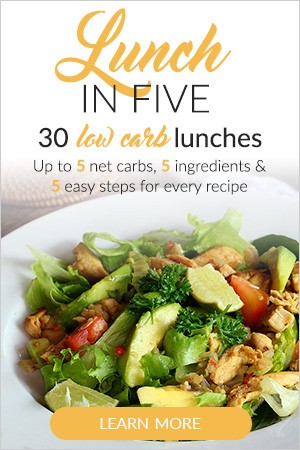 Subscribe
to our newsletter
Ingredients
2 tablespoons avocado oil or sunflower oil
1 pound ground turkey (about 93% lean)
1 large green bell pepper, chopped
2 large garlic cloves, minced
2½ cups low-sodium chicken broth
1 (14.5-ounce) can crushed roasted tomatoes
2 tablespoons chili powder
1 teaspoon sea salt, or to taste
¾ teaspoon ground cinnamon
1 (15-ounce) can red kidney beans, drained
It's an awesome pick for a football watching party. It's a great option when you want big, bold flavor. And it's an ideal choice anytime you want a toasty warm bowl of comfort. What's the food? Chili, of course!
There are endless ways to make a pot of chili. One of the most popular versions is chili con carne, which is chili with meat.
But when you want something meaty, yet need a non-beef option, this will definitely become your go-to version. In place of beef, you'll make this recipe with ground turkey and red kidney beans for plenty of heartiness—and lots of satisfaction due to the punch of fiber.
To make it, you'll first sauté ground turkey, chopped red onion, and chopped green bell pepper in oil until the turkey is crumbled and cooked through. Next, you'll add the garlic and cook until fragrant. Then you'll add all of the rest of the ingredients, except the beans.
That means you'll add low-sodium chicken broth, canned crushed tomatoes, chili powder, red wine vinegar, sea salt, and ground cinnamon. You'll bring everything to a boil, then reduce heat to medium-low, partially cover the pot, and simmer.
You partially cover it so the chili thickens as it reduces. Finally, about 5 minutes before the chili is ready, you'll add the beans. You add them at the end of the cooking process so they don't get mushy from overcooking.
A couple of the ingredients might surprise you … red wine vinegar and ground cinnamon.
The vinegar helps to balance the taste and add brightness. The cinnamon adds a unique hint of sweet spice for intrigue. So, don't forget to add either of them!
To serve, you can simply ladle the chili into bowls and serve as is. You can garnish as you wish, too.
Try fresh cilantro, scallions, sour cream or quark, shredded Monterey Jack cheese, pickled jalapeno peppers, or hot sauce. For added fun, you can serve the chili in hollowed out sourdough bread bowls, too. And yes, you can then eat the bowl! Enjoy!
Method
Step 1
Heat the oil in an extra-large saucepan or a stockpot over medium-high heat. Add the turkey, onion, and bell pepper and sauté until the turkey is cooked through and crumbled, about 6 minutes. Add the garlic and sauté until fragrant, about 30 sec-onds
Step 2
Add the broth, tomatoes, chili powder, vinegar, salt, and cinnamon and bring to a boil over high heat. Reduce heat to medium-low, partially cover, and simmer, stirring occasionally, until the chili is near desired consistency, about 30 minutes
Step 3
Stir in the beans and simmer, uncovered, until desired consis¬tency, at least 5 minutes
Step 4
Season with additional salt, if need. Spoon chili into bowls. Garnish as desired
Author Bio:
Jackie Newgent, RDN, CDN, is a classically-trained chef, registered dietitian nutritionist, award-winning cookbook author, and media personality. She is author of several cookbooks, including The All‐Natural Diabetes Cookbook, The With or Without Meat Cookbook, 1,000 Low-Calorie Recipes, and Big Green Cookbook. She's a healthy cooking instructor at the Institute of Culinary Education and a contributing recipe developer and food writer for Livestrong.com. She's made professional guest appearances on dozens of television news shows, including Good Morning America. Visit her website jackienewgent.com or follow her on Instagram: @jackienewgent.